Here is a Homemade Organic Insecticide to spray on plants that have been outside and you want to bring inside with no bugs on them. You will need liquid vegetable oil, liquid dishwashing soap, a storage container large enough for the mixture and measuring utensils.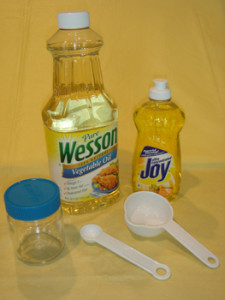 Mix together the following:
1 cup vegetable oil
1 T. dishwashing soap
Store the mixture in a container until you need. Add 2 tsp. of the organic mixture to 1 cup water, mix well and put in clean spray bottle to spray on plants. The quantities noted above works great if you have a lot of plants to spray. I only had a couple of plants, so only mixed up a one-third portion (1/3 cup vegetable oil and 1 tsp. dishwashing soap).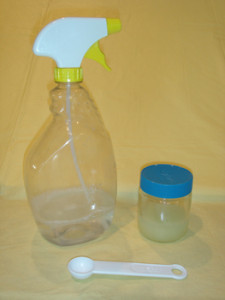 I set my plant on our front steps and sprayed the plant after mixing the solution with water in a clean empty spray bottle.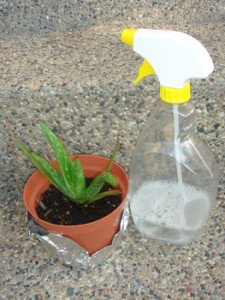 Then I bring the plant inside the house, to a convenient location where I can keep tabs on it for a few days. This plant had a few brown edges and I wanted to make sure it was good and healthy before finding a permanent spot.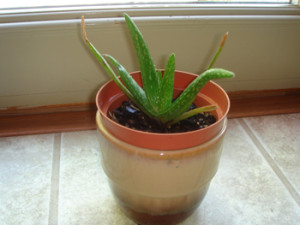 Note: this organic solution is to be used on non-food plants.

Latest posts by Mara Anderson
(see all)
Comments