It is the end of the garden season and you have lots of small eggplant that need to be processed into something or eaten. Well I decided to process Eggplant into ice cubes to use in my smoothies and soups.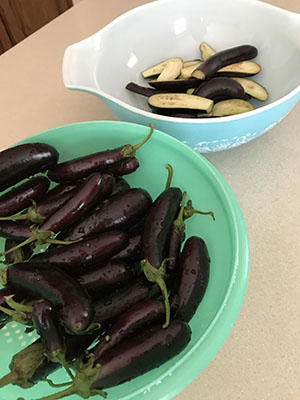 You'll want to wash them and then cut into slices or cut in half as I have done with these small eggplants. Then blanch for approximately 4 minutes, remove from boiling water and cool quickly to stop the cooking process. Save the blanching water, let it cool.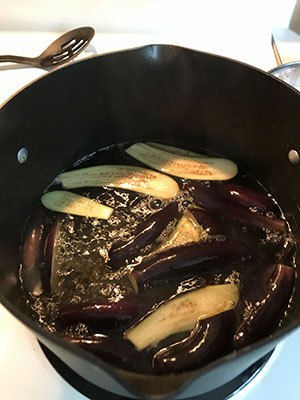 Next blend the eggplant and enough of the saved blanching water to make a consistency that will easily pour into your ice cubes trays. I used my Vitamix, but a mixer should work fine also.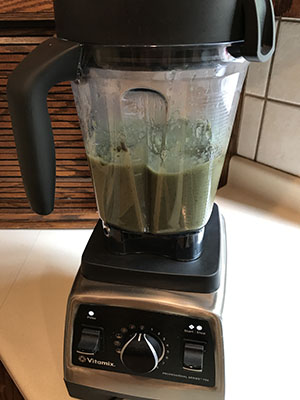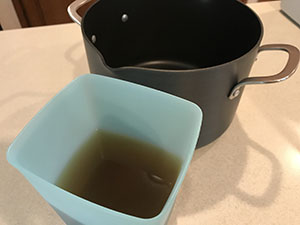 Once you have blended to a good consistency, pour into your ice cube trays and place into your freezer until completely frozen. If you are concerned with picking up other odors in your freezer you can put the ice cube tray into a plastic bag.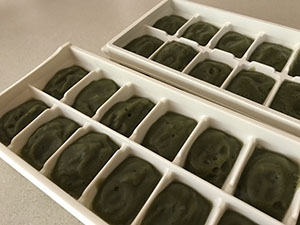 Once completely frozen, remove from the ice cube trays into a labeled freezer bag. Put in your freezer to use as needed.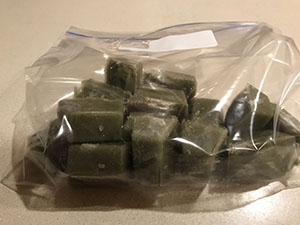 Add a couple to your smoothie, in place of plain ice cubes. When making homemade soup, add as many cubes as you would like to add texture and flavor. You could also add when making spaghetti or any kind of a sauce. The ice cubes will melt, adding all the healthy nutrients that an eggplant contains. Have fun cooking and experimenting!

Latest posts by Mara Anderson
(see all)
Comments