Here is an economical and environmentally friendly, household product to soften your clothes and leave them smelling fresh…
Add 1/2 cup white vinegar to your softener dispenser in your washing machine, or manually add to the final rinse cycle as a fabric softener. Clothes will be fluffy and smell fresh with no perfume scent.
Vinegar also works great to use in your rinse aid dispenser in your dishwasher. A great way to keep your dishes looking great, while keeping the cost within your budget.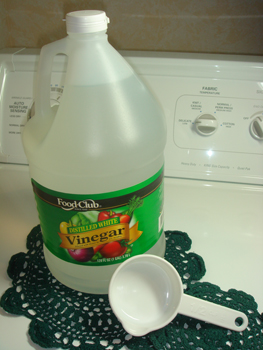 Latest posts by Mara Anderson
(see all)
Comments