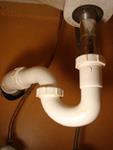 Cleaning solutions that recycle and reuse household ingredients, "Go Green" and save you money at the same time? If you are looking for money saving hints check out these homemade Drain Cleaner tips.
To prevent clogs or slow running drains, pour 1/2 cup baking soda into the drain, followed by 1/2 cup vinegar (it will fizzle). Allow to stand for 15 minutes, then flush with 2 quarts of boiling water or hot water from your tap, if you prefer.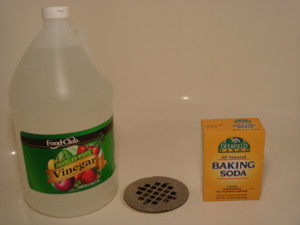 Money Saving Tips:
Use the baking soda that has been used to freshen your refrigerator or freezer to help clean your drains. You will extend the use yet again on your baking soda and help with recycling and reusing what you already have.
Try using baking soda and vinegar in your garbage disposal to control odor and keep it clean.
Leaving on a trip or just for a long week-end? Pour some baking soda down your drain without flushing to control odor while you are away. Flush water down drain when you return.
More Household Hints for preventing clogged and slow running drains:
Use a drain strainer (like the one below) to trap food and hair from going down the drain.
Have a grease can handy in the kitchen, instead of pouring grease down your drain.
By using baking soda and vinegar to clean your drains and garbage disposal, you eliminate harsh chemicals that have strong odors and leave harmful residue.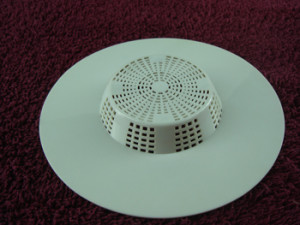 Latest posts by Mara Anderson
(see all)
Comments