Do you usually throw away the plastic mesh bags when you buy oranges, onions and turkey? Here is a way to give them a second use.
Wash the bag with soap and water, then air dry. Cut away any label, stitching and metal bands, so you just have the mesh bag. Fold the bag down to your desired size, while tucking in the outside edges to form a square or rectangle. Sew around the 4 edges on a sewing machine or by hand. I prefer sewing them on the machine, even though I've heard it is hard on the needles.
Test a small area of what you are cleaning (pots and pans, stoneware, plates, etc), to make sure it does not scratch the surface.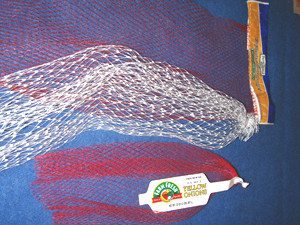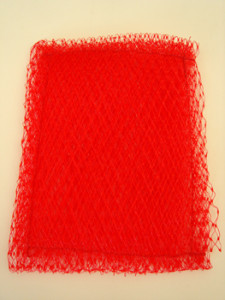 Latest posts by Mara Anderson
(see all)
Comments