Your zucchini plants are producing well and you have neighbors and friends who have more zucchini than they know what to do with. So what are your options for preserving zucchini? Here are some great cooking tips for preserving zucchini to enjoy all year long.
No matter how hard you try to keep up with picking your zucchini plant, there are always a few that grow larger than you want for grilling or stir fry. That's great, wash them well to remove any dirt (or pesticides, if you receive them from someone that uses these products). You can peel your zucchini if you don't want the dark green peel color, otherwise just cut out any blemishes or damaged areas.
I cut the zucchini in half, then half again and remove the soft inside area with the seeds (remember to compost any parts you will not be using).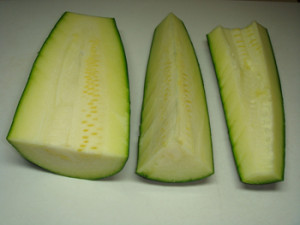 Then cut into the desired size that will fit into the piece of equipment you will use for grating. Here I am using a Salad Shooter, which works awesome. Put your cut pieces in the top shoot and grate right into a large size measuring cup.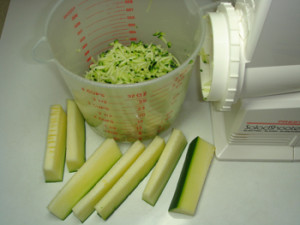 Most of the baking recipes I use for grated zucchini (Zucchini Bread, Cake, Muffins, Brownies, etc) call for 2 cups. I place a little more than 2 cups in my freezer bags, to compensate for the shrinkage that will occur when you thaw out to use in your recipe. Remove any excess air from your bag, seal and then press the zucchini flat throughout the bag. Label, date and freeze.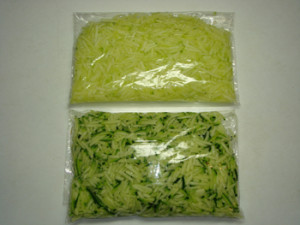 Another great method of preserving your large zucchini is to grate and freeze in smaller quantities, to add nutritional value to your meatloaf's, casseroles, dips and so much more. Press grated zucchini into ice cube trays and freeze.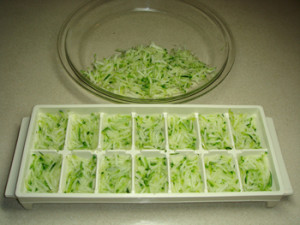 Once they are completely frozen, remove and place in freezer bags or containers; label, date and place in your freezer. The next time you are making a meatloaf, thaw out one or two cubes and add, or use in a cold vegetable salad or casserole. I recently made scalloped potatoes and added grated zucchini for added texture and flavor, it worked great!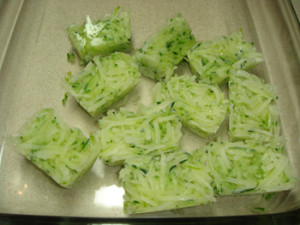 Now the fun of picking zucchini when they are small and great to eat fresh as a snack or grilling as a side dish. Again, you can only use so much fresh, so what do you do with all of the new growths that are ready to pick?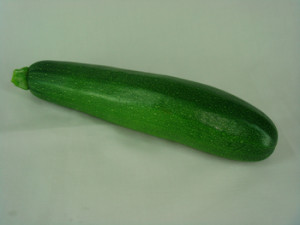 Slice in 1/4″ to 1/3″ thick circles and leave whole, half, quarters or eights (depending on their size and how you want to use them). Place them flat in freezer bags or place a bunch in a freezer container, label, date and freeze. Add them to casseroles, chili, stews, soup or vegetable side dishes. I left the peelings on, as I like the added color, but you can peel them, if you prefer.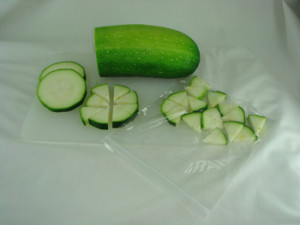 You can also dice your zucchini to add to foods. My husband fries cut up bacon pieces, onion and garlic; removes this mixture to a plate when done, while he sautes the diced zucchini (of course, in the bacon grease!!) until most of the moisture is removed, then adds scrambled eggs, crushed red pepper, salt, pepper and the fried bacon mixture, for a great meal. This isn't one of our healthiest meals, but life is all about balance and this is a family favorite that we enjoy together! (NOTE: You can make this a healthier meal by Sautéing the zucchini in olive oil or steaming, if you prefer!)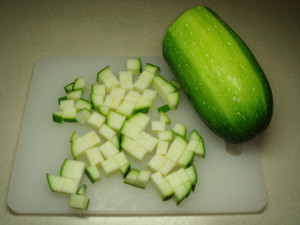 Label, date and freeze your zucchini using a method that works best for your meal preparation plans.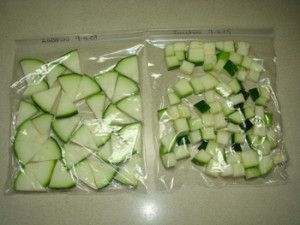 If freezer space is a concern, dehydrating your zucchini is another method of preserving. Wash your zucchini well and leave the peeling on; slice 1/8″ to 1/4″ thick and lay single layer on your dehydrator racks. Refer to your manual for the correct temperature and recommended drying time for your equipment.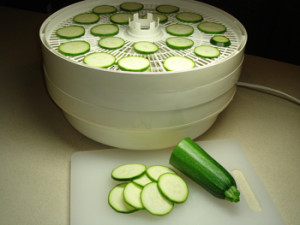 Once the desired dryness is achieved, remove the disks and place in air tight containers, label, date and store in a cool, dark area. You can eat these as a snack with vegetable dip, crumble and add to a dip mixture or cold salad. They are also great to add while you are cooking soup, stew, chili or any side dish.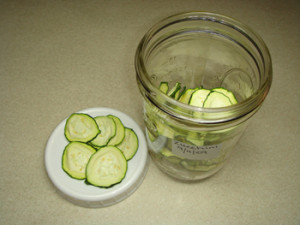 Experiment with all of these methods of preserving zucchini to make your cooking time more enjoyable and life a little easier!
Do you have favorite ways to preserve Zucchini? Share your comments.

Latest posts by Mara Anderson
(see all)
Comments