Time to freeze corn and you're looking for an easy hint for cutting corn off the cob? Here are cooking tips for an easy method to cut the corn off the cob.
Start with fresh picked corn, remove the husks, silk and bottom stalk. Wash as needed and cut out any damaged or blemished areas. Blanch the corn in boiling water with the cover on. How long to cook the corn depends on how firm you want for your eating preference (typically somewhere between 3 and 10 minutes).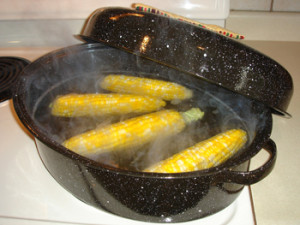 When the cooking time is completed, remove the corn cobs with tongs and lay in single layer to cool or you can dunk in ice water, if you want to stop the cooking time immediately. When the corn is cool enough to touch, start the process of removing the corn from the cob. You can use an angel food cake pan, as shown below.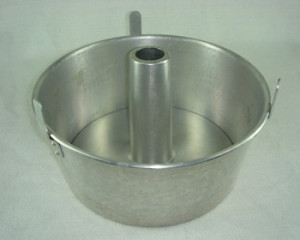 Or, you can cut the corn into a bundt pan. If you are concerned about your knife damaging the non-stick coating on your bundt pan, pull a cotton cloth through the bottom center and bring up through the hole just enough to protect the top and insides.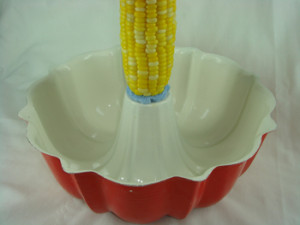 Make sure you have a sharp knife and position either end of the cob into the center hole (some cobs may fit better with the stalk down, while the tip end may work better on others). Cut as much of the corn off without cutting into the cob.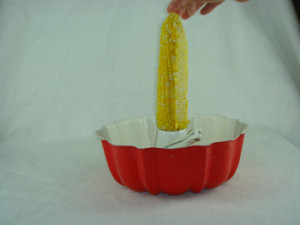 The kernels will fall into the bundt or angel food pan for easy transfer to your freezer bags or containers. If you are adding other ingredients to the corn before freezing, transfer the kernels into a mixing bowl so you can add other ingredients and then process for freezing.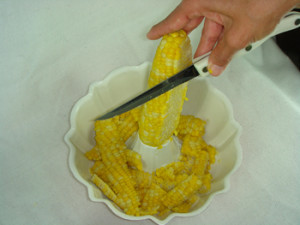 Use pint, quart or gallon freezer bags or containers. Below I used a vacuum seal bag and made the bag larger than needed, so I can cut off the label end of the bag right below the seal, wash it and reuse for other food items. If you use bags that are recommended for boiling in water, you can boil your vegetables right in the bag for freshness and easy clean up. Label, date and place in your freezer.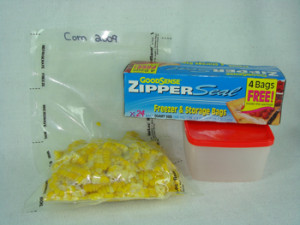 Fresh tasting sweet corn anytime and any season – Enjoy!

Latest posts by Mara Anderson
(see all)
Comments